Apex Steel Pipe & Piling
1221 S. Shepherd
Houston, TX 77019

Toll Free (800) 747-3515
Phone (713) 355-5200
Fax (713) 840-1913

Associate Member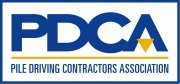 Privacy
Site Map
Services
Apex Steel Pipe & Piling provides customized fabrication for a variety of construction and transmission projects.

Contact us for a fast, cost effective estimate on your custom fabrication needs!
Weld To Length For Piling


Bevel And Square Cut Ends


Attach Driving Plates, Conical Points, Cutting Shoes, and Flanges


Threaded And Collared Ends


Victaulic Grooving


Pipe Coating OD & ID


Pipe Straightening & OD Cleaning


Custom Fabrication Quotes

On Site Support
Our inventory is extensive. If we don't have it, we'll find it!
Our reliable sales force is on-call 24 hours a day, every day of the year. We are eager to serve you anytime, day or night. Your project is important to us!